Welcome to Glove Mansion, my fellow glove lovers!
Site stats: 81 models

22,159 photos

176 videos
Lust in lace and satin
August 28, 2016, 8 mins 21
Here is a new clip for our fans of satin gloves and sensual fetish play. Of course the stunning Tina knows how to tease you and herself with all those layers of lace and satin. A real beauty, ready to get you hard and ready with her hot body and gloved hands.
Contains: high heels, stockings, lingerie, satin gloves, solo, masturbation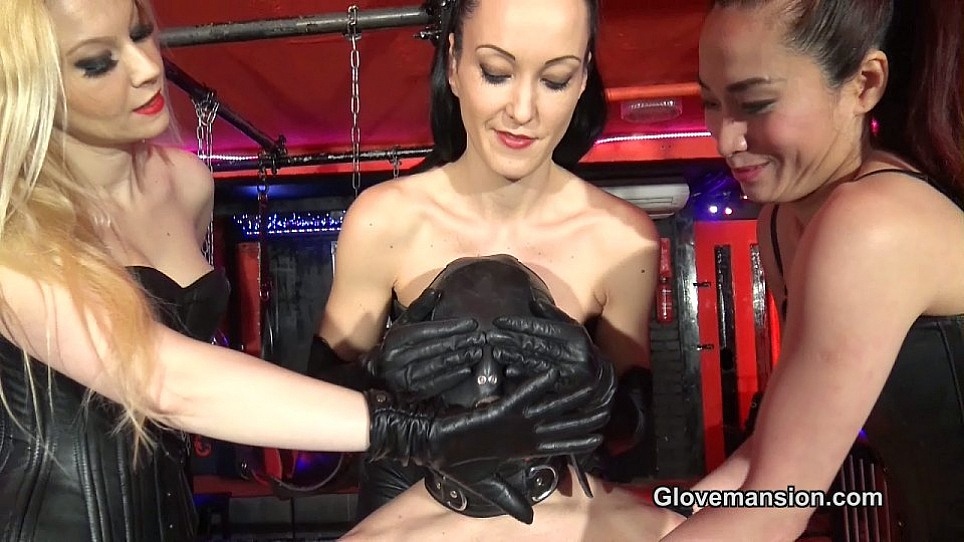 Triple glove smothered slave
August 24, 2016, 11 mins 41
So you think you are a real "glove slave" and you can recognize the scent of each pair of leather gloves of your Mistresses? This is the idea of the mindgame we played with our slave. The three of us loved to tease, smother and cover his face with our gloved hands and the results of the test were quite surprising.
Contains: leather gloves, asian, blonde, femdom, boots, dungeon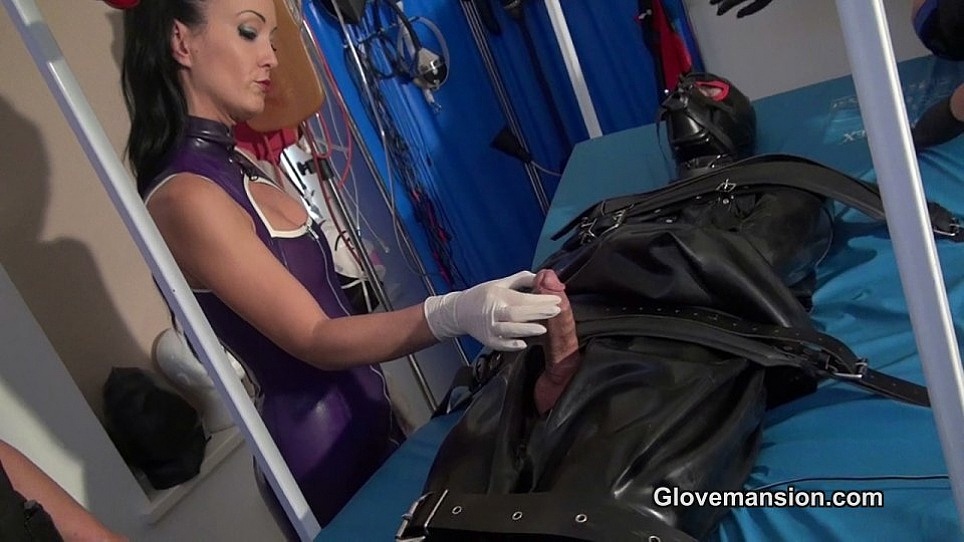 Milked medical prisoner part 1
August 20, 2016, 13 mins 09
Imagine being dragged in to a strange clinic to be used next as a medical guineapig. Miss Mighty and Fetish Liza strap him to the bed and begin experimenting on his ass and cock. The touch of their disposable surgical gloves surely gets him hard.
Contains: latex gloves, high heels, medical, pantyhose, BBW, anal, handjob, electrics, bondage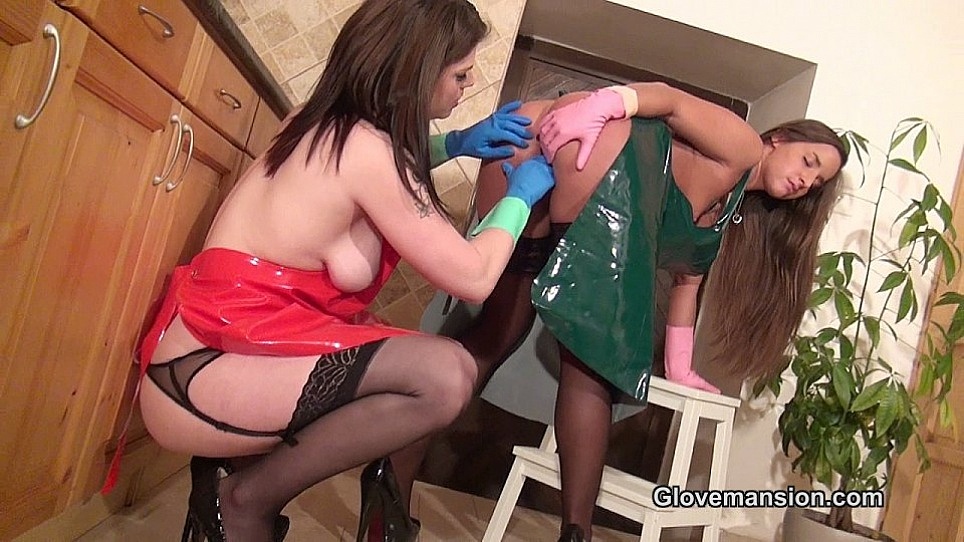 Gloved lesbians in aprons part 1
August 16, 2016, 9 mins 09
Here is a new apron and rubber gloves video for you, the fans! Sexy Amirah and Lucia sure know how to have a horny time in these outfits and the lesbian loving is so wet and hot. You will love stroking to these gloved girls.
Contains: apron, household gloves, stockings, high heels, girl/girl, toy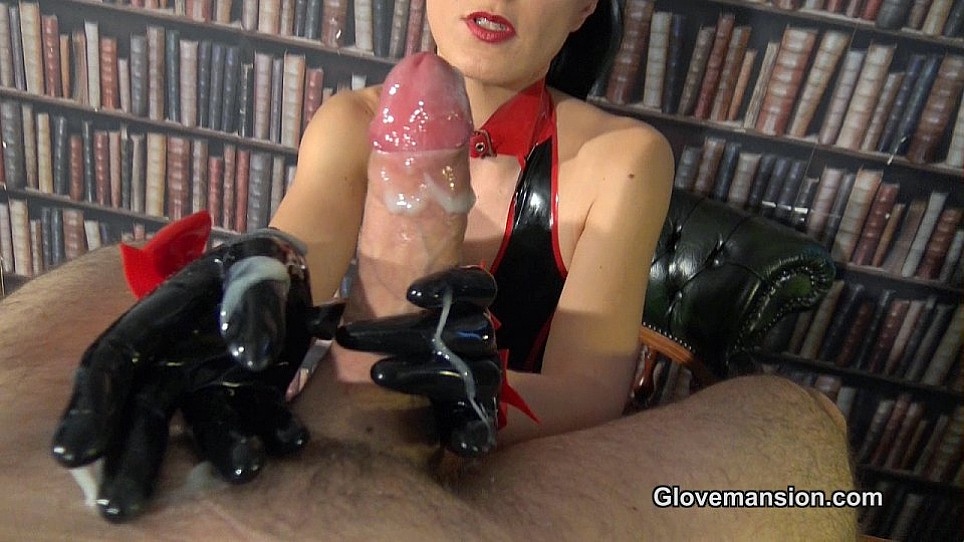 Latex glovejob at the office
August 12, 2016, 9 mins 55
It is always fun to test new employees, especially when I know they have a thing for gloves. Shiny Latex gloves in this case. I have his cock presented to me on my desk and I just love to play with it, rubbing my gloved hands all over, teasing his balls until he gives me a massive load of spunk.
Contains: latex gloves, POV, handjob, cum on gloves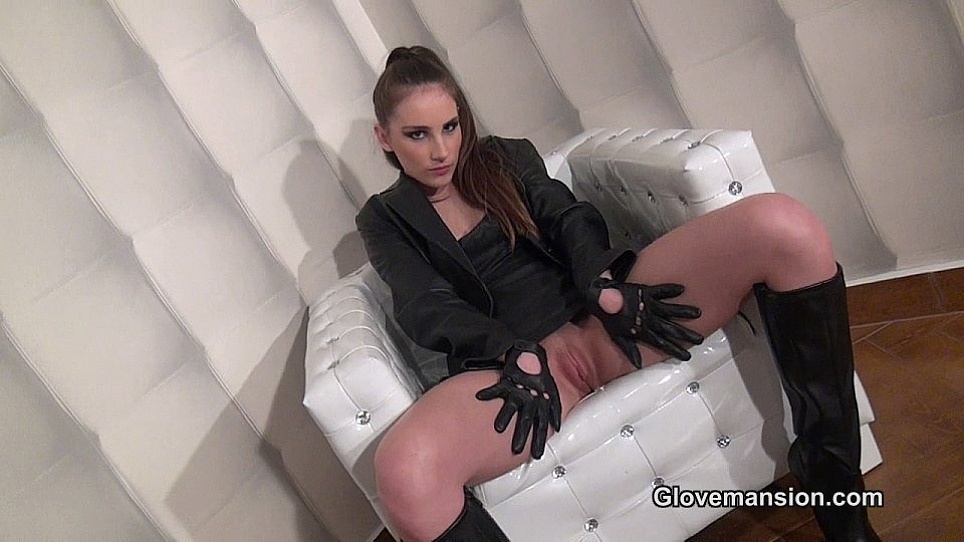 Leather gloves make her squirt part 1
August 8, 2016, 7 mins 09
Tina loves to get her short leather gloves soaking wet and she will show you how. But first she needs to put her sexy leather gloves on and stroke herself all over with them to get her in that horny mood.
Contains: leather gloves, boots, solo, masturbation, squirting
recent photo updates
high resolution images inside