Welcome to Glove Mansion, my fellow glove lovers!
Site stats: 86 models

21,171 photos

172 videos
Rubber boots and gloves JOI
March 16, 2018, 9 mins 46
Love rubber boots and gloves? So do I and this clip is for all those kinky glove lovers out there but especially one belgian fan who sent me the gloves/boots. The smell and sound of these items is amazing and I will guide you on how to cum all over my shiny black boots and yellow kitchen gloves.
Contains: boots, household gloves, apron, JOI, fitting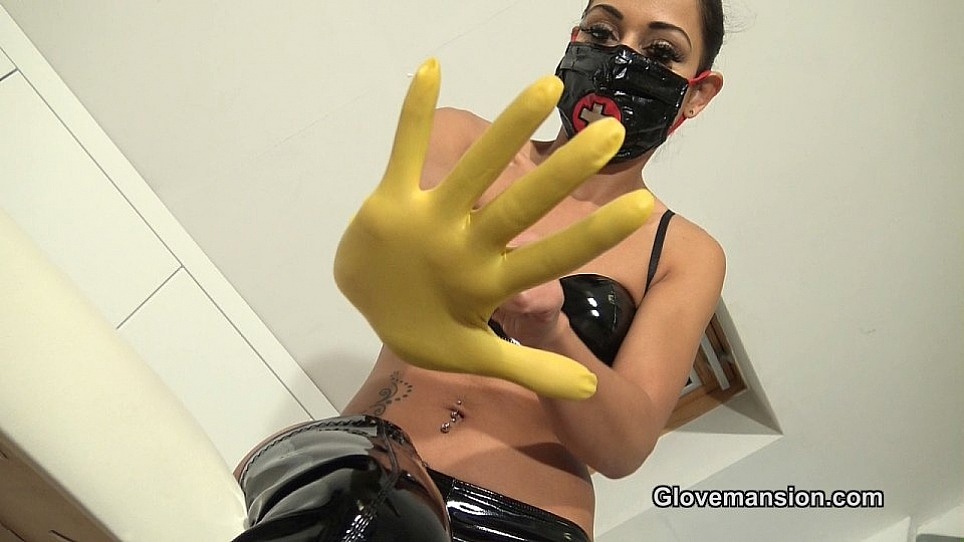 Masked and gloved masturbation
March 12, 2018, 8 mins 09
Nurse Nomi is wearing her shiny black PVC outfit, boots and face mask combined with yellow surgical gloves. She likes the look and feel of this, the combination of the mask and gloves brings her lots of horny pleasure.
Contains: latex gloves, mask, boots, solo, masturbation, medical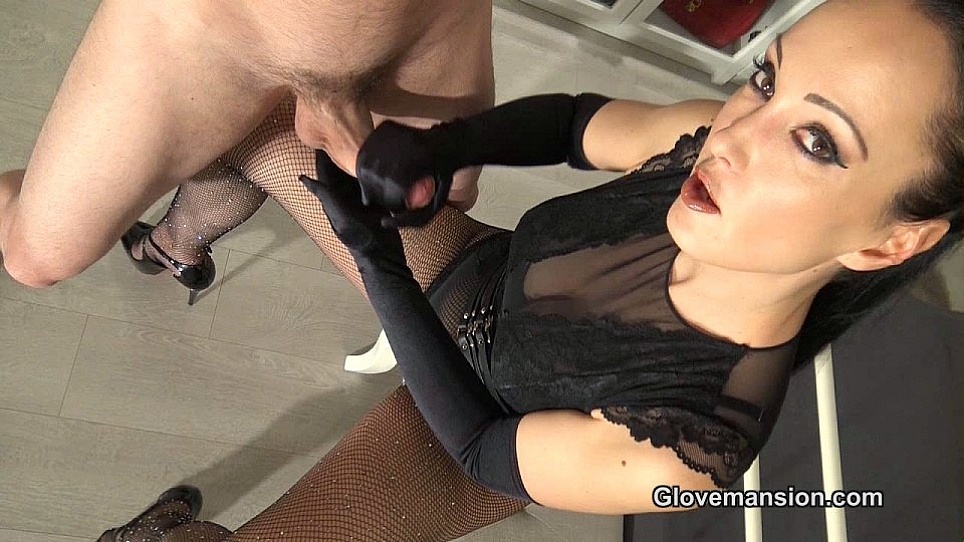 Sensual black satin glovejob
March 8, 2018, 12 mins 20
Why do we love shiny black satin gloves so much? Is it because they are so sensual and sexy? Or because they look great covered in white cum? Or maybe it is a bit of both? Let's find out and have some fun with these soft satin gloves.
Contains: satin gloves, fitting, handjob, POV, cum on gloves, pantyhose, high heels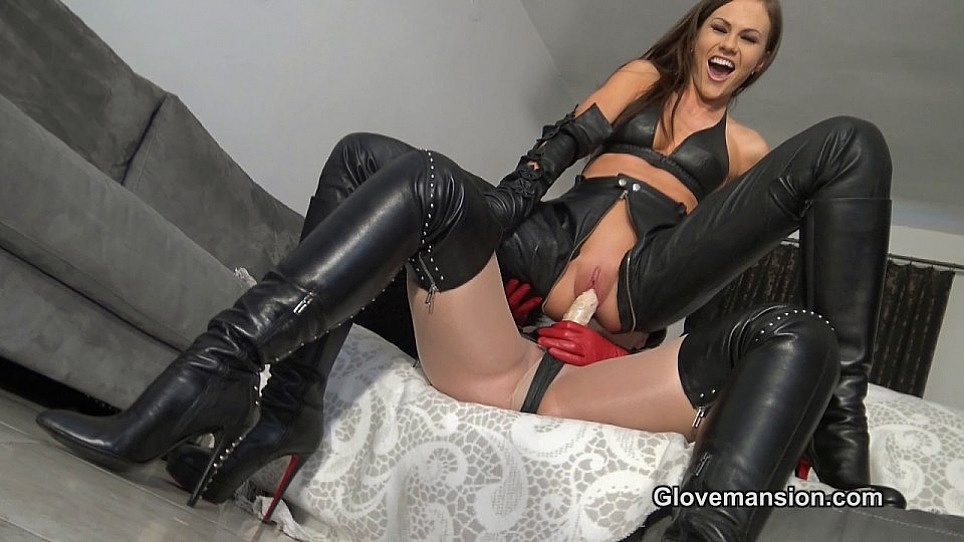 Our cuckold glove slave part 2
March 4, 2018, 7 mins 58
Get on your knees and dream on, glove slave. Tina and I love to have kinky sex and use our leather gloves for our pleasure but you can only watch. Watch how that strap-on cock goes in and out of that warm, wet pussy and how those gloved fingers get very wet.
Contains: strap-on, leather gloves, girl/girl, boots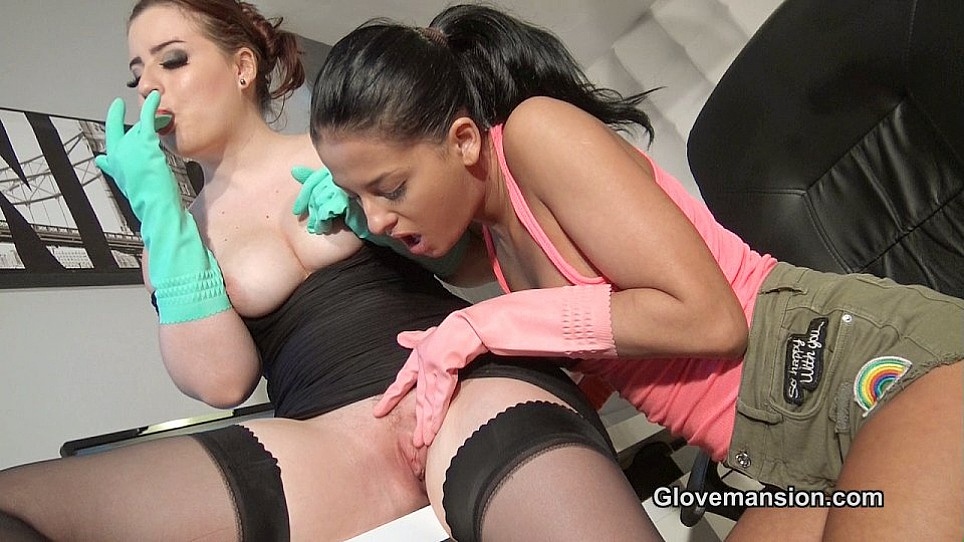 Lesbian rubber glove tease
February 28, 2018, 9 mins 56
Cleaning? No way! Lexie and Coco know how to use their rubber gloves for more pleasurable things! Watch these two girls have fun with each other in the office, they are such horny gloved babes.
Contains: household gloves, fitting, high heels, girl/girl, stockings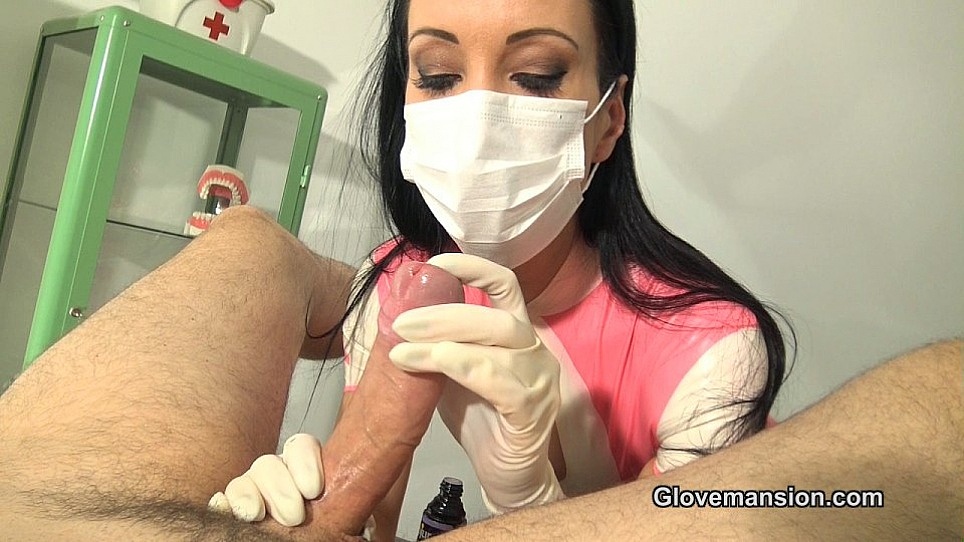 Hot latex nurse handjob part 1
February 24, 2018, 8 mins 06
Feeling a bit tired this time of the year? Not to worry, here at the kinky clinic we will take care of you and bring you back to life. Headnurse Fetish Liza knows how to ensure your gets flowing again, especially when she is touching your cock and full balls with her surgical gloves.
Contains: latex gloves, medical, POV, fitting, mask, high heels, handjob
recent photo updates
high resolution images inside