Welcome to Glove Mansion, my fellow glove lovers!
Site stats: 84 models

20,906 photos

161 videos
Rubber maid's handjob part 1
February 28, 2017, 8 mins 36
Maid Gina is ready to give you a hand with your boner, she knows you cannot keep your eyes off her sexy rubber gloves and maid's outfit. So just lay back, relax and let her gloved hands work their magic on your hard cock.
Contains: household gloves, fitting, blonde, high heels, handjob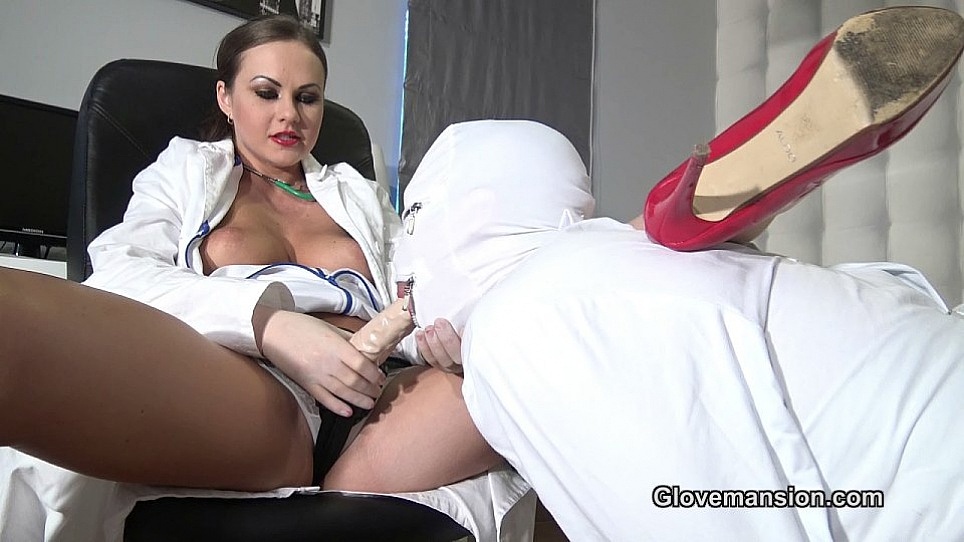 Doctor gives cock therapy part 1
February 24, 2017, 9 mins 34
This male patient needs serious therapy and not just a soft gloved touch. Doctor Tina is tired of his disobedience and decides to bring in the cold, hard remedy: her strap-on cock!
Contains: latex gloves, medical, high heels, anal, strap-on, femdom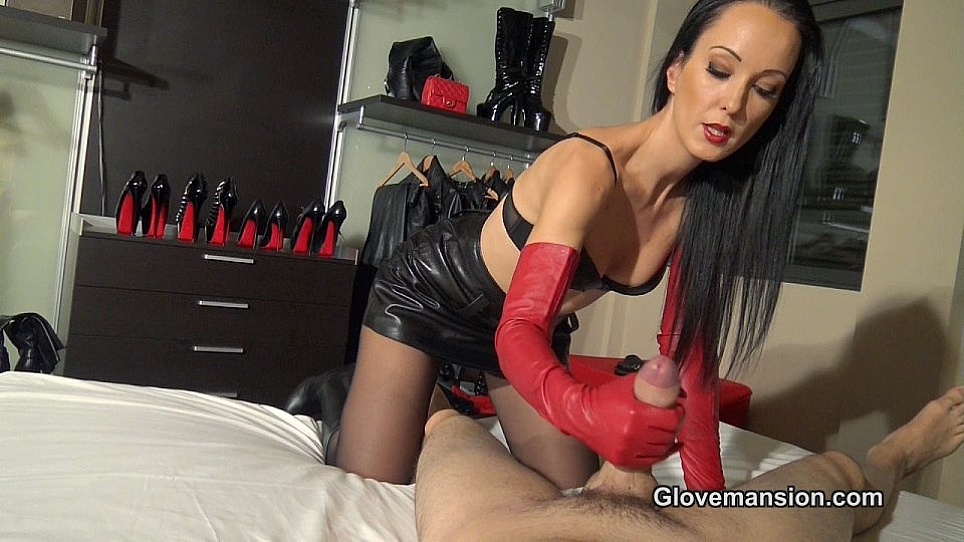 Leather glove fetish handjob
February 20, 2017, 13 mins 15
Let's go, I am ready and fully dressed in my leather. I see you are still naked, I wonder what you are waiting for? Are you too horny to move? Let me give you some motivation and slip in your favourite red leather gloves. I know how excited these make you! They are made from the sofest leather and red is always a hot colour. I see your cock twitching already so lay back and let me take control over your manhood, mind and orgasm. I am sure you will cum hard for me!
Contains: leather gloves, handjob, POV, cum on gloves, pantyhose, boots, fitting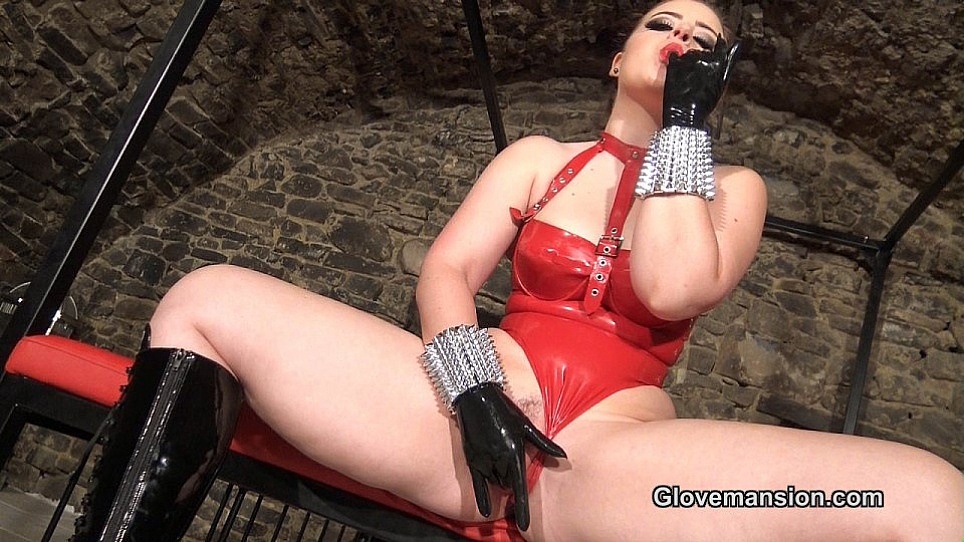 Kinky latex Lexie
February 16, 2017, 8 mins 03
Miss Lexie invites you in to the dungeon for some kinky latex gloved play. She loves to be watched by you as she pleasures herself with her black latex gloves. Are you ready to join her for the fun?
Contains: latex gloves, boots, solo, masturbation, dungeon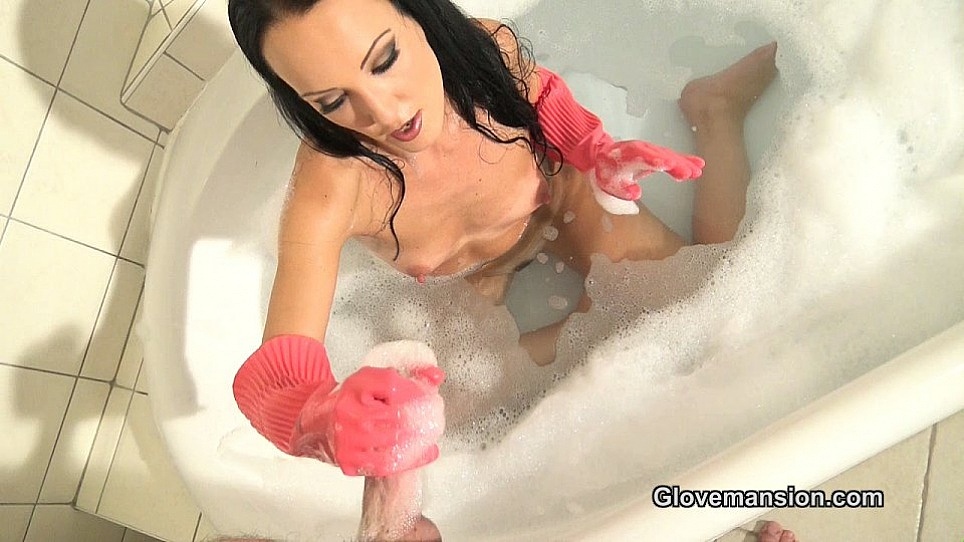 Foamy rubber glovejob
February 12, 2017, 12 mins 36
Let's have some fun in the bath with my extra long rubber gloves! They are great and feel so sexy, especially combined with the bubble foam. Can you feel how soft they are? Let me stroke you and jerk you off until I extract all your juicy foamy cum.
Contains: household gloves, fitting, pov, handjob, cum on gloves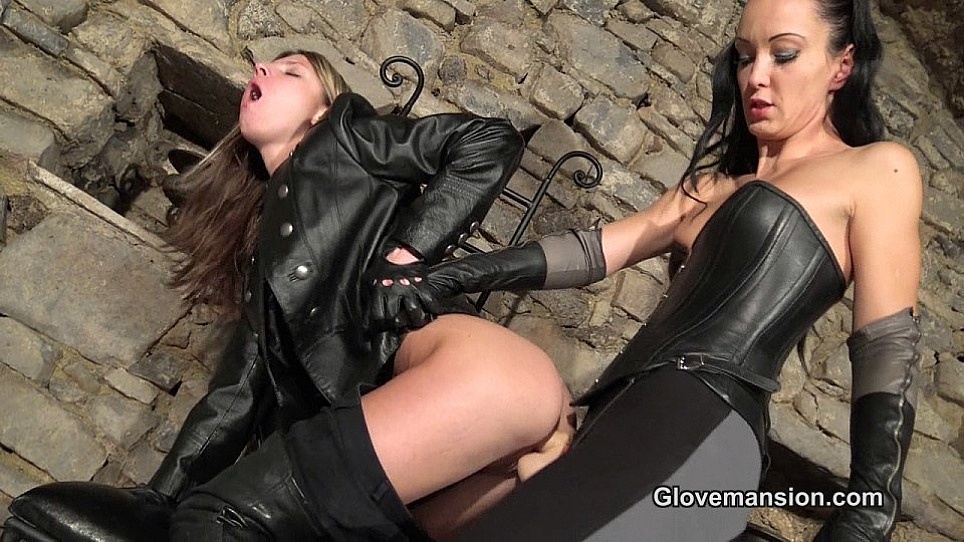 Hot gloved riding beauties part 2
February 8, 2017, 10 mins 59
Gina gets the ride of her life when I pound her pussy with my sexy strap-on cock and grab her hot body with my leather gloved hands. We are both so in to this scene, you can see us kiss, laugh and have a horny good time!
Contains: leather gloves, girl/girl, boots, blonde, strap-on, dungeon
recent photo updates
high resolution images inside