Welcome to Glove Mansion, my fellow glove lovers!
Site stats: 91 models

21,763 photos

320 videos
Hot for her black leather gloves
July 12, 2020, 8 mins 50
Luxury leather gloves...the smell and touch on her skin is what Nesty loves so much! It gets her very excited and horny. She just needs to feel her leather gloved fingers inside her wet pussy now!
Contains: leather gloves, blonde, solo, masturbation, stockings, boots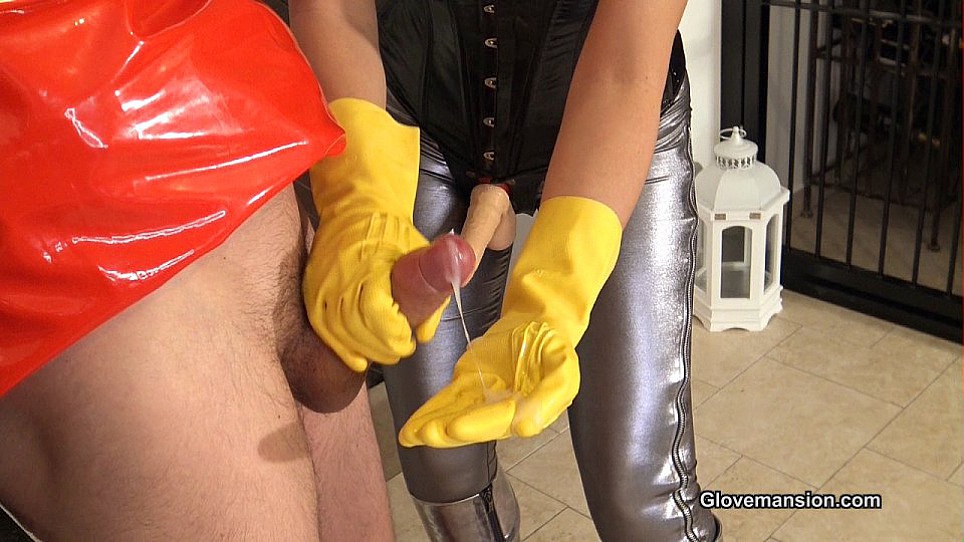 Rubber glove milking for a fan part 2
July 8, 2020, 8 mins 40
First we have some fun with a selection of kitchen gloves, making sure my house boy's dick is nice and hard, then I bend him over for a good strap-on fucking...I know this will extend his orgasm and make the load of cum much bigger. Once I am happy with his build-up, I jerk him off and drain him on to my household gloves.
Contains: strap-on, household glovesm fitting, boots, femdom, anal, handjob, cum on gloves, apron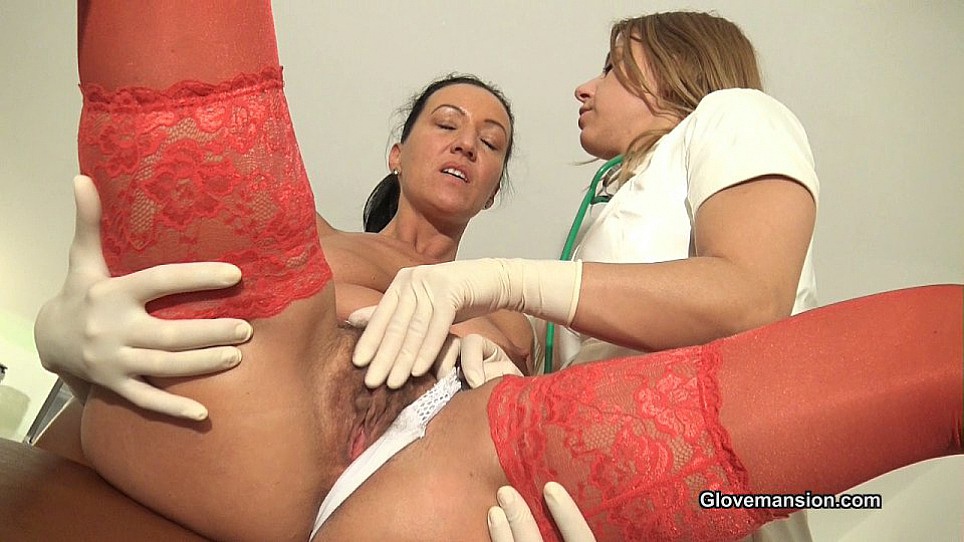 Self-exam by kinky nurses part 2
July 4, 2020, 7 mins 05
With their surgical gloves on, they check each others nipples and pussies...of course things heat up and the nurses get the sexual urges to get themselves to cum.
Contains: medical, blonde, latex gloves, big boobs, lesbian, high heels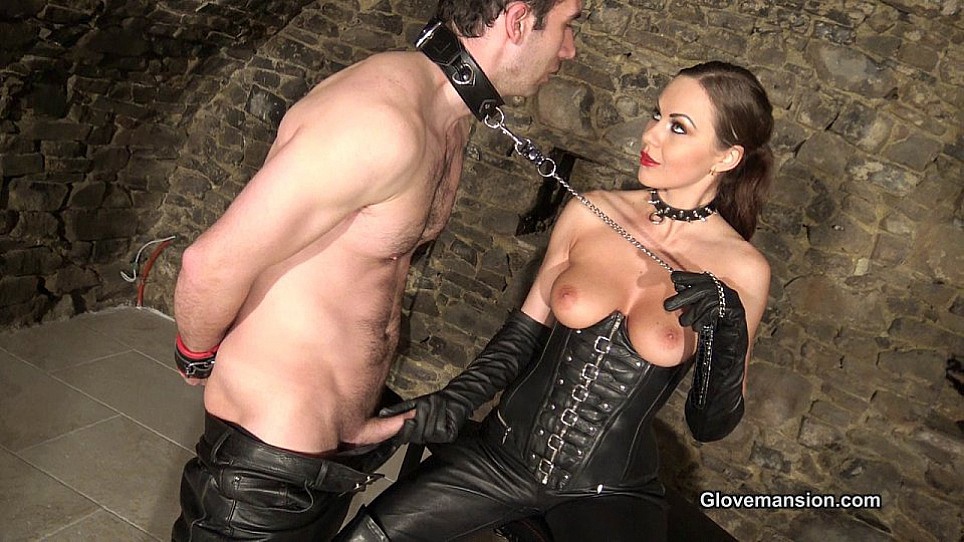 Teased and milked by leatherclad Tina
June 30, 2020, 12 mins 07
Miss Tina walks around her leather slave, fully dressed in her sexy outfit. Her gloved hands touching his skin, covering his mouth and teasing his cock. She knows how to get his full attention. Always in control, she jerks his dick and makes him so hard. She loves to see the despair in her slave's eyes before milking him onto her gloved hands.
Contains: leather gloves, femdom, handjob, cum on gloves, boots, dungeon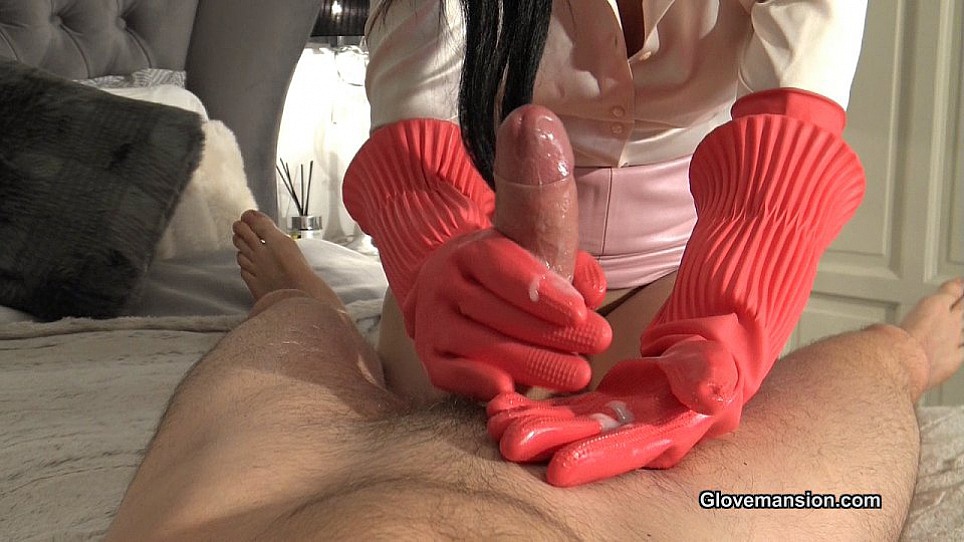 Heavy duty pink rubber glovejob part 2
June 26, 2020, 7 mins 10
I know the look and smell of them will get your cock hard...let's explore these gloves again and enjoy the expert touch of my gloved jerking. I want to make you cum hard for my pink gloves.
Contains: household gloves, POV, handjob, high heels, pantyhose, leather, cum on gloves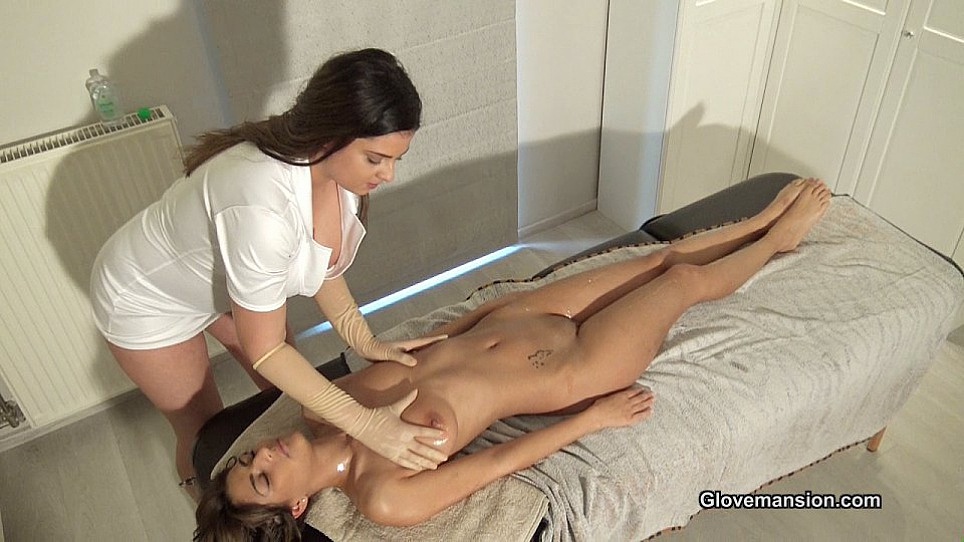 Erotic latex gloved massage part 1
June 22, 2020, 7 mins 33
Sarah is feeling stressed and in need of a massage. Therapist Coco knows just the thing her female patient needs: an erotic, sensual massage with her tight surgical gloves on.
Contains: latex gloves, blonde, girl/girl, high heels, medical
recent photo updates
high resolution images inside